Are You Looking for Abscessed Tooth Treatment in Millersville, MD?
Millersville Family Dentistry Carefully Maintains Your Oral Health
Millersville Family Dentistry offers abscessed tooth treatment for patients in Millersville, MD. Our team offers specialized, comprehensive dental care when you and your loved ones need it most. If you are experiencing pain or discomfort, we can see you for an appointment at your convenience. Your overall health is our top priority, and it all starts with having the proper oral hygiene routine. Regardless of your condition, our professionals are skillfully trained to provide you with the highest care possible in a comfortable environment. Contact us today to ask us about our abscessed tooth treatment options.
What Is an Abscessed Tooth?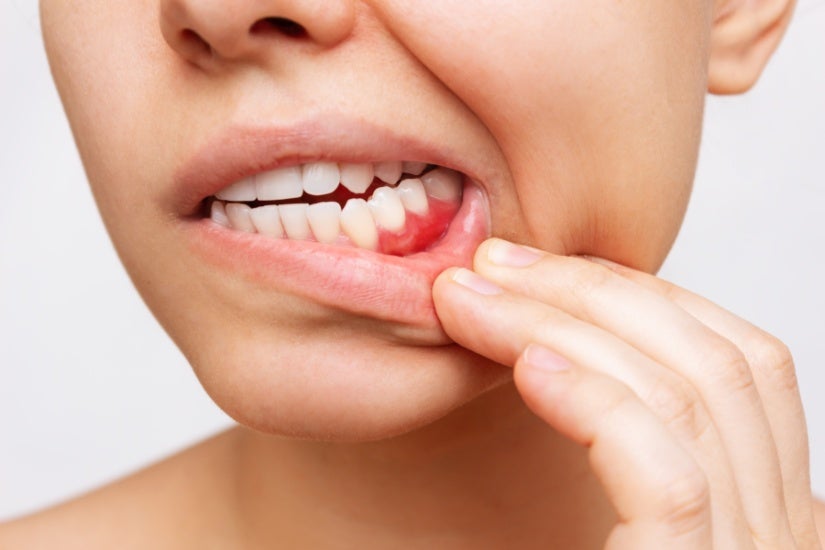 An abscess is a pocket of pus that resides around your teeth and gums. It can create an uncomfortable amount of pain that spreads to your ears and neck. This condition isn't necessarily dangerous to start out with, but it can worsen over time, creating severe effects to your health. When you first experience discomfort or notice anything abnormal in your mouth, you should contact your dental provider immediately.
Know the Signs of an Abscessed Tooth Between the Teeth
There are many signs that could indicate you have an abscessed tooth. Whether it's pain, abnormal swelling, and more, we are here to help you know the signs and symptoms of this condition. Here are the following factors to look out for if you possibly have an abscess:
Swelling in the Face and Gums
Sensitive Teeth
Discolored Teeth
Bad Breath
Swollen Lymph Nodes in the Neck and Jaw
Redness of the Face
Unexplained Fever
Headaches
What Are the Common Causes of Abscesses?
An abscessed tooth can be a result of many different causes. This could worsen conditions if you have severe decay that has never been treated or examined. A broken or chipped tooth could also be why you're experiencing symptoms of an abscess if exposure or irritation is present. Our professionals see other causes for this condition, including gum diseases, infected tooth fillings, and infection from root canal therapy.
What Are the Complications of an Abscess?
Tooth abscesses can develop an eruption or opening through the skin that drains pus into the mouth or cheek. In severe cases, this substance can leak into the bone area, spreading throughout your body. This could lead to tissue infections and nerve damage when not treated immediately. When conditions become severe, patients with abscessed teeth could be at risk for heart and lung problems or other matters requiring a hospital stay for extensive treatment. The worst complications can result in sepsis or death if you do not seek professional help and leave the abscess alone.
Consider the Treatment for an Abscessed Tooth
Depending on the severity of your condition, there are several treatment options for an abscessed tooth. Whether it's a simple round of antibiotics or more extensive work, our professionals are highly trained and equipped to handle your case, no matter how complex. The following are ways we can effectively treat your abscess for optimal results:
Draining – When you visit your dentist, they will drain all pus from your abscess, stop the spread of infection, and preserve the tooth to prevent further complications.
Antibiotics or Pain Medications – For pain alone, painkillers like ibuprofen will alleviate any discomfort, however, it will not treat your abscess. After your doctor has taken X-rays and evaluated your situation, you may be prescribed penicillin for any present infection.
Warm Salt-Water Rinses – If your abscess erupts on its own, swishing warm salt water around your mouth will help soothe and clean the area until you can see a professional.
Extraction – Your doctor may want to remove your infected tooth altogether when all else fails. This entails extracting the tooth, draining the abscess for infection prevention, and scraping all infected soft tissue to clean the area thoroughly.
What Is the Cost of an Abscessed Tooth Treatment?
Since an abscess can be treated in many ways, the service cost varies. You should also consider what your insurance company may or may not cover. Here are some of the variables that go into the total cost of treatment:
Required Procedure Type
Severity of the Tooth's Abscess
Potential Complications
Patient's Age & Any Underlying Secondary Health Conditions
Type and Length of Treatment
Location of Treatment and Type of Dentist Needed
Medications
Insurance Coverage
Why Should You Choose Us for Treatment?
Our trusted team is passionate about carefully and strategically developing helpful plans to maintain oral health. When you schedule an appointment with our practice, we will walk you through each step of the process to ensure you know what to expect with your treatment. We deliver optimal results in a comfortable and friendly environment, so you and your family feel welcomed and like one of us. In addition to our abscessed tooth treatment plans, we offer other services so you can stay in one location for all your needs. Contact us today and consider the following ways we can help you:
Our Value
Statements
SAME DAY Emergency Appointments
Convenient Hours/Location
State of the Art Practice
Interest Free Payment Plans
Practice Serves the Entire Family
Accepts Most Insurances