Cosmetic Dentistry in Millersville, MD
Enhance your natural smile!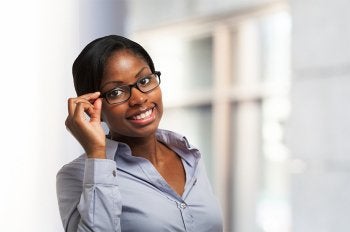 If you or anyone in your family are looking for help to brighten your smile or replace missing teeth, Millersville Family Dentistry is just the place for you. We offer cosmetic dentistry for the adults of Millersville, MD to assist in getting them the best smiles possible. We are dedicated to our community and want them to have the confidence to flash a smile when we see them outside of the office. Our state-of-the-art office was designed with you and your family in mind. From your initial visit, until the day of your procedure, we want to make sure you feel comfortable and confident when walking through our doors. We know coming to the dentist isn't on everyone's list of favorite things to do, which is why we created an environment you and your family can't wait to visit at least twice a year. With every service we provide, you can expect the best customer service. You are our top priority.
Let Our Team Enhance Your Smile with Cosmetic Dentistry 
While we offer your basic dentistry needs, we also provide cosmetic dentistry services. These are not necessarily procedures you need, but ones you want to help get the best smile possible. Sometimes brushing and flossing isn't enough to have the whitest smile possible, and other times, you need help aligning your teeth after they naturally grow in crooked. Dr. Mohammed Ahmed, DDS helps with it all!
What Cosmetic Dentistry Services are Available?
For more than 30 years, Dr. Mohammed Ahmed, DDS has been offering general dentistry services. In his studies though, he came to understand your best smile may need more than two annual trips a year to his dental office in Millersville, MD. This is why he also provides adults with supplemental services known as cosmetic dentistry. These services help you get the best smile possible. Whether you are looking to achieve a brighter smile, replace a missing tooth or all of them, Millersville Family Dentistry can allow you to regain your confidence and help your overall oral health. Below are some of the cosmetic dentistry procedures we offer:
Teeth Whitening: Whether you need to go one shade or eight shades brighter, we have the tools and techniques to help you obtain a beautiful smile. Zoom! is our in-office teeth whitening process, which combines a hydrogen peroxide gel and an ultraviolet lamp. We use three 20-minute sessions or more depending on the shade of white you wish to achieve through the process. Feel better about smiling in public or at home and get ready to have your picture taken today with Millersville Family Dentistry teeth whitening services.
Crowns and Bridges: When your teeth or a tooth have become too damaged to fix with a filling, you can use crowns and bridges to help restore your smile. Crowns help prevent further decay from happening and damaging the surrounding teeth. Also known as a cap, they sit on the existing teeth to cover them and give you back your youthful smile. Bridges assist in replacing missing teeth and closing the gap when you have utilized crowns to protect your teeth further.
Partial and Full Dentures: Whether you are missing some or all of your teeth or you accidentally lost one in an accident, you can take advantage of our partial or full dentures to maintain a natural-looking smile. These devices help improve not only your smile but also your chewing habits, your speech, and the support of your facial structure. We'll get you the smile you want using our decades of experience in the dental field. Not replacing missing teeth can lead to more issues down the road, requiring more expensive cosmetic and disease treatments. Bone loss is especially dangerous when your teeth are missing, and the surrounding teeth are liable to go as well.
Dental Implants: If you are looking to replace some missing teeth or a single tooth, dental implants are the option for you. This quite simple and virtually painless procedure grants you a long-lasting, comfortable, secure, and natural-looking smile in no time. Many patients choose dental implants over dentures when they are only missing one or two teeth, and the rest are perfectly healthy. They are a great option if you lost teeth due to an accident, but also if the tooth was diseased. They are also known to last much longer than natural teeth. Millersville Family Dentistry has perfected this procedure and can help you get your smile back.
Call Millersville Family Dentistry for Cosmetic Dentistry
Ready to go the extra mile for your smile? Come to Millersville Family Dentistry's state-of-the-art office and feel comfortable when receiving our cosmetic dentistry services. We aim to give you the best smile possible, and sometimes this requires more than your six-month cleaning and check-up. While those are important, we decided we could do more to help you improve your teeth. Dr. Mohammed Ahmed, DDS and his team have dedicated themselves to the dental industry and can provide general dentistry services to help maintain your great smile. Visit our friendly and modern environment today and schedule the whole family's next dental appointments and see the difference we make at Millersville Family Dentistry.
Our Value
Statements
SAME DAY Emergency Appointments
Convenient Hours/Location
State of the Art Practice
Interest Free Payment Plans
Practice Serves the Entire Family
Accepts Most Insurances