Dental Implants for Missing Teeth in Glen Burnie
Restoring Smiles for Millersville Residents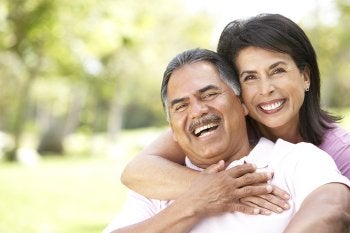 If you have lost a tooth or several teeth, dental implants may be a suitable choice – especially if you have not lost enough teeth to call for dentures. Our dentist has perfected the technique of this conservative treatment, allowing you to have a beautiful, working smile once again. The procedure is quite simple and virtually painless. At Millersville Family Dentistry, we can offer you implants which are long-lasting, comfortable, secure, and natural looking.
Dental implants can provide you with:
Improved function
Improved stability
Improved strength
Improved appearance
There are several advantages of dental implants, including that they are known to last much longer than natural teeth. We would be happy to set up a consultation with you to discuss your preferences and needs. Please give us a call at (410) 729-0390 to inquire about replacing any missing teeth with dental implants!