Pediatric Dentistry in Millersville, MD
Dental Treatments for Children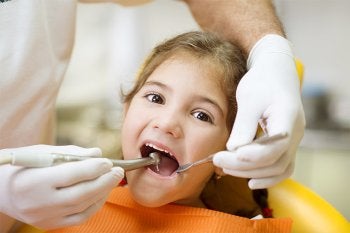 The type of dental care your child receives now will undoubtedly impact his or her oral health for years to come. It is important that you take your child to the dentist regularly so that he or she can receive the appropriate preventative care, as well as treatment for any dental concerns that arise.
When you keep up with scheduled dentist visits, problems with your child's oral health and hygiene can be detected early! We provide excellent dental care for children at Millersville Family Dentistry. Our Millersville dentistry team treats children who are 5 years and older.
Our pediatric services include the following:
Checkups and exams
Fluoride treatments
There are a few of the things you can do at home to help keep your child's teeth healthier, such as feeding him or her healthier foods, avoiding sugar, and skipping sweet drinks. A proper diet paired with exceptional home care techniques can go a very long way in preserving your child's oral health. Contact us today at (410) 729-0390 to schedule a dental appointment for your child!