Discover Effective Endocarditis Treatment in Millersville, MD
Millersville Family Dentistry Reduces the Risk for Oral Infections
Millersville Family Dentistry provides endocarditis treatment for patients in Millersville, MD. If you have any source of heart condition, we want to know so we can offer you the best plan possible for your oral health. Your mouth is one of the primary and direct sources of all that goes into your body. When we clean your teeth, we aim to rid your mouth of all bacteria and diseases, so nothing flows into your bloodstream. However, there are times when the debris we clean off can slip into your system and impact your overall health. Our professionals can take preventative measures to reduce your risks of developing any infections related to endocarditis. Contact us today to schedule your appointment.
What Is Endocarditis?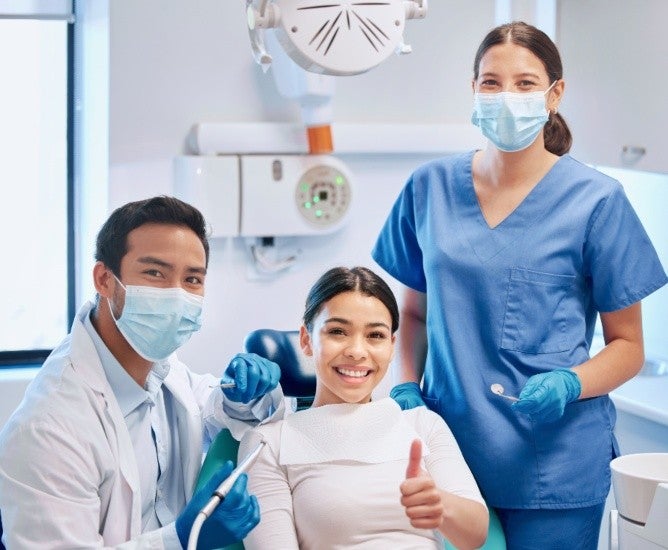 Endocarditis is a serious and life-threatening condition that can negatively impact your heart. This condition occurs if bacteria enter the bloodstream and attach to your cardiovascular system. If you have unhealthy teeth or gums from poor hygiene or diseases, bacteria can expose themselves in your body after a dental procedure. Certain patients are at a higher risk of this condition, including those with pacemakers, artificial heart valves, or autoimmune diseases. Thankfully, doctors are trained to know how to properly treat this case so you can prevent further problems or develop them again in the future.
Who Should Receive Antibiotics Before Having a Dental Treatment?
If you have a heart condition, doctors recommend taking a single dose of an antibiotic before your appointment to prevent the risk of endocarditis. Typically, this is done an hour before, so the medication has time to process in your system. The American Heart Association and American Dental Association now suggest you take preventative measures only if you have the following:
Have a previous history of bacterial endocarditis
An artificial heart valve or prosthetic material used in a valve repair
Cardiac valve disease and have had a heart transplant
Heart disease at birth, including patients with the following conditions:

Completely repaired congenital heart defect with artificial material during the first six months after the procedure
Unrepaired congenital heart disease with devices that alleviate symptoms only
Repaired congenital heart disease with present defects on or near the site of a prosthetic device
What Are the Symptoms of Endocarditis?
There are many bacterial endocarditis symptoms you can look out for, so you know when to call for immediate help with your situation. This will allow you to prevent more complex problems from occurring, so you don't have to fear the worst. Here are the following signs to be aware of for endocarditis:
Fever
Chills
Skin rash
Aching joints and muscles
Chest pain when breathing
Shortness of breath
Fatigue
Night sweats
Swelling in the feet, legs, or belly
Heart murmur development
What Are the Common Signs of Other Dental Problems?
Your dental hygiene is essential to every aspect of your body. After all, the mouth is one of the main gateways to all that flows through your bloodstream and nervous systems. Maintaining proper care of your teeth and gums is essential to prevent health problems from occurring in other areas of your overall health. If you notice any of the following symptoms, be sure to give us a call so we can evaluate and diagnose any present issues:
Red, tender, or swollen gums
Bleeding gums when brushing or flossing
Loose teeth
Severe bad breath or a bad taste in the mouth
An off-balanced bite
What Should You Expect with Treatment for Endocarditis?
To prevent any chances of developing endocarditis, our physicians will guide you through proper procedures for care, so your oral hygiene stays intact. You should always prioritize thorough brushing and flossing to clean out any bacteria, food, or sugar that is trying to bind to your teeth and gums. This will also help protect against diseases and inflammation that coincide with improper cleanings. We offer routine appointments to perform a deep clean of your teeth, which includes scaling any plaque or tartar buildup, checking for unwanted dental conditions, and measuring any pockets or gaps in your gums.
Why Should You Choose Us for Service?
Millersville Family Dentistry is committed to providing you and your family with safe and efficient results after your dentist appointments. We prioritize cultivating a comfortable environment in our office, so you have a positive experience. Our professionals are passionate about getting to know you and your oral hygiene methods so we can best guide you to maintain healthy living. If you need treatment for any other dental needs, we specialize in many areas that can help. Contact us today and consider the following additional services we offer:
Our Value
Statements
SAME DAY Emergency Appointments
Convenient Hours/Location
State of the Art Practice
Interest Free Payment Plans
Practice Serves the Entire Family
Accepts Most Insurances