Family Dentistry in Glen Burnie, MD
Learn More About Our Local Office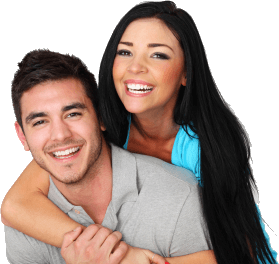 Are you looking for a new family dentistry office? When you need all your dental services in one convenient place, you can't go wrong with Millersville Family Dentistry. At our Millersville, MD office, we provide a range of services, including emergency dentistry, dentures, and much more. Whatever your dental needs, trust that our experienced team can accommodate you. With friendly staff and a relaxing atmosphere, you'll feel comfortable in our care.
Meet Our Dentists
Our dentists are well-versed in a variety of dental services, from routine teeth cleanings to emergency dentistry. Whenever you need care, you can rest assured that our dentists will be able to accommodate you. Learn more about our experienced providers below and schedule an appointment today:
Mohamed Ahmed, DDS: Dr. Ahmed received his education at Alexandria University in Egypt and California's Loma Linda Dental School. Since then, he's collected over 35 years of general dentistry experience. He can do it all, from Comprehensive dental care to cosmetic procedures. Dr. Ahmed is committed to creating a comfortable atmosphere for patients of all ages and anxiety levels. He aims to change people's negative perceptions of dentistry and replace them with positive ones.
Dr. Sam Elrafei, DDS: Our associate dentist, Dr. Elrafei, has over 30 years of experience in dental services. He studied at Boston University and Alexandria University and has since become a member of the American Dental Association (ADA) and Maryland State Dental Association (MSDA), among other organizations. He shows his commitment to patient health and comfort through continuing education courses.
Our Dental Staff
Our team isn't limited to just our dentists. At our office, you'll also meet compassionate dental hygienists and dental assistants. These professionals will work with you to ensure your continued oral health. Be sure to ask them your questions—they have a wealth of knowledge. During your visit, you might also interact with our business coordinator, Noha; our office manager, Erin; and our front desk manager, Heather.
Convenient Working Hours
We strive to offer convenient hours that accommodate your schedule. Our team understands that you may have to work a 9-to-5 job and seldom have time to pencil in a dentist appointment. Fortunately, our office is often open later in the afternoon and on Saturdays. Schedule your next appointment within these working hours:
Monday: 10 AM-7 PM
Tuesday, Wednesday: 8 AM-6 PM
Thursday: 8 AM-4 PM
Friday, Saturday: 8 AM-1 PM
Sunday: Closed
Driving Directions to Our Office
From the North (Glen Burnie): If you're visiting us from Glen Burnie, our office is easily accessible. Begin driving south on I-97 and take exit 12 for MD-3BUS toward Glen Burnie. Off of the exit, turn left onto MD-3BUS N. Almost right away, you'll make a slight right toward Veterans Hwy, then turn right. Stay on Veterans Hwy for 0.8 miles, then turn left onto Old Mill Rd. Turn right into Old Mill Plaza, where you'll find Millersville Family Dentistry.